Towford Outdoor Centre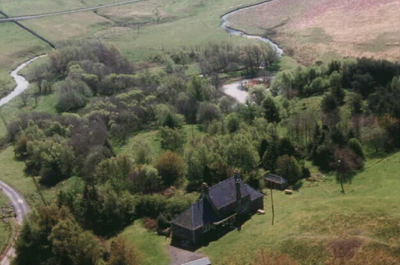 Towford Outdoor Centre is now under stewardship of My Adventure Social Enterprise.All enquiries regarding Towford Outdoor Centre should be made to james@myadventure.org.uk or by calling 0131 332 7132
Towford, Jedburgh, Roxburghshire, TD8 6NH
Ordnance Survey Grid Reference NT 759 133
Ordnance Survey 1:50,000 Sheet 80
View our location
Towford is idyllically situated in the Upper Kale Valley. This site is ideal for expeditions in the Cheviot Hills and field or historical studies.
The Towford Conservation Area extends to some 17 acres around the Centre. Therein over 100 species of plants, shrubs and trees can be found. An abundance of wildlife can also be seen.
The Centre has recently been redecorated, we're always making other improvements to the buildings and grounds hence you will find minor changes take place all the time. Besides 28 people sleeping in the Centre the site can cater for approximately 12 campers on a slightly inclined area near the main building.
Floor Plan
Click on the image to make it larger

Approximate Traveling Times
Jedburgh 30 minutes
Edinburgh 1˝ hours
Newcastle 1˝ hours
Glasgow 2˝ hours
Availability
The Centre is open for bookings all year round. Access through the winter months is dependant on the weather conditions - when Towford was a schoolhouse there are notes in the log book which indicated it was "snowed in" for weeks on end.
Restrictions
Standard restrictions on Trust properties of no dogs except guide dogs, no fires in the Centre grounds and surrounding areas, gates to be kept closed at all times and no shooting or firearms.
During the lambing season (early April to mid-May) all visiting groups' must keep their localised activities within the boundaries of the 17 acre site. If off-site visits or expeditions which go further afield are to be run in this period parties must leave and return to the site by road or public right of way without stopping on neighbouring land. During this important time of the farming year we must insist that all visiting groups take particular care to respect the special interests and livelihoods of the local farmers and community at large.
Resource Material